The @Alt_USCIS account that's caused the federal government to demand Twitter release user information and subsequently withdraw the demand has also shined a light on the USCIS' outdated operation.
The federal government had asked Twitter give up critical user information that could lead to identifying the person or people behind the @Alt_USCIS account. In response, Twitter sued the federal government and only withdrew the lawsuit after the feds withdrew its demand.
A report from Techcrunch.com suggests the move by the feds added credibility to the @Alt_USCIS account. A quick search of their timeline showed tweets that demonstrate the outdated nature of the USCIS.
One post reads, "USCIS turns down regularly private companies who propose collaboration to streamline the intake process, reducing costs and processing time."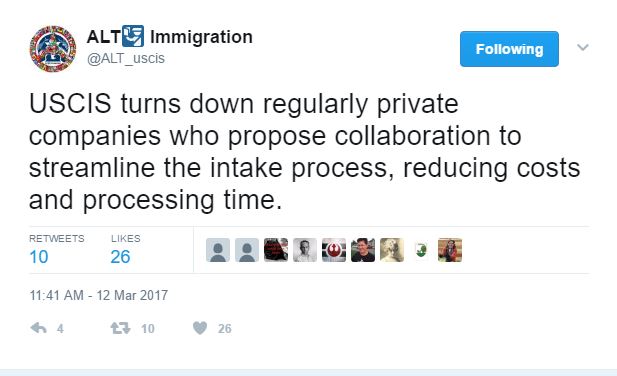 An issue FileRight.com CEO Cesare Alessandrini wrote about extensively for Forbes. The tech CEO touched on not only the antiquated processing system but also the failures of the USCIS' electronic filing system or ELIS. The @Alt_USCIS account touched on that point by highlighting the amount of Green Cards that were lost or arrived with errors, mostly due to the failed online filing system.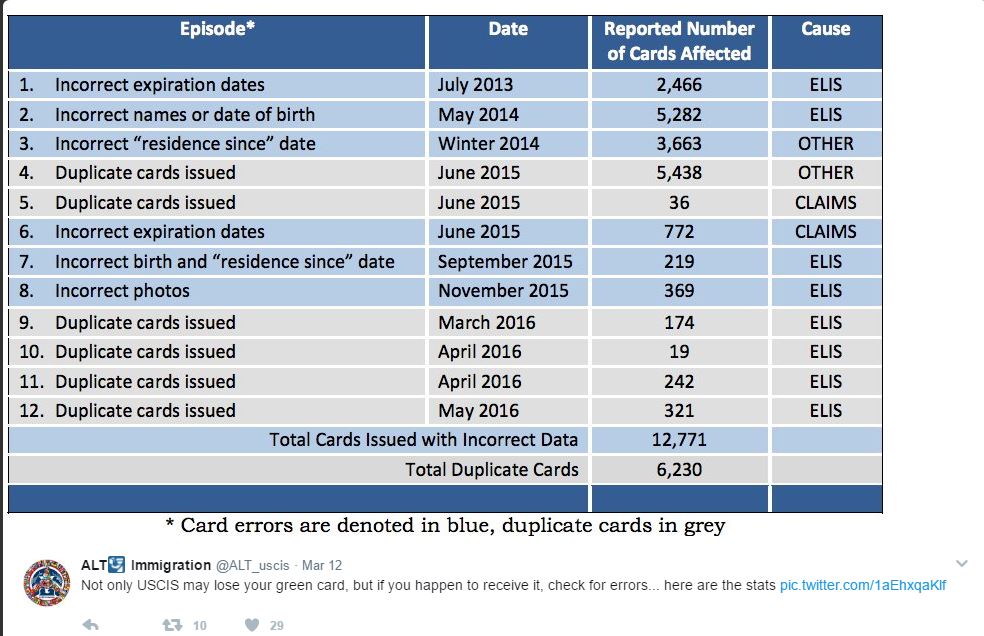 In another post, @Alt_USCIS wrote the USCIS still has and uses typewriters for processing paperwork. A gif on the post types "F-A-I-L-U-R-E" across the screen.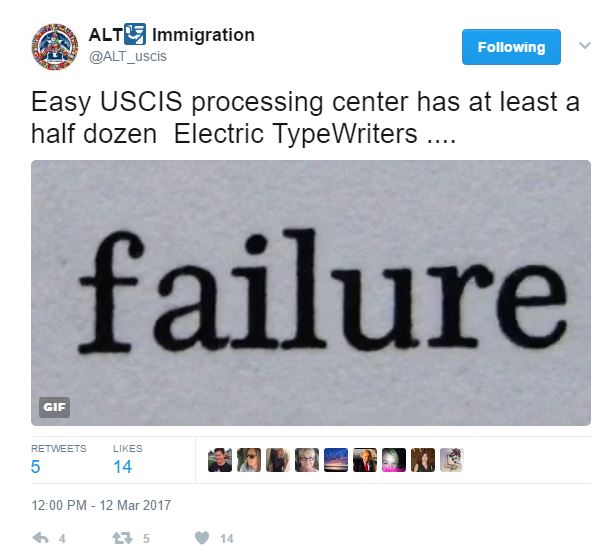 FileRight.com has tried repeatedly tried to help the USCIS modernize its systems the way it has helped thousands of immigrants file paperwork through its easy-to-use software.
"Private companies are eager to collaborate, but the USCIS would rather be an ineffective lone wolf," Alessandrini said.