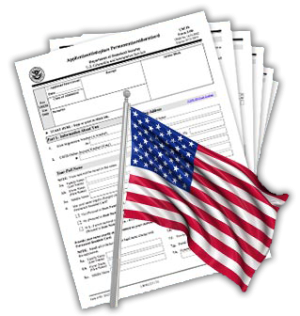 Safe and secure online do it yourself immigration software
Easy to understand instructions
Eligibility check before starting your application
Helpful tools to prepare and file your application correctly
Print ready application ready to mail to the USCIS
Peace of mind
Prepare Your USCIS Form I-539
Extend U.S. Visa with Form I-539
Application Package $105 + USCIS Filing Fees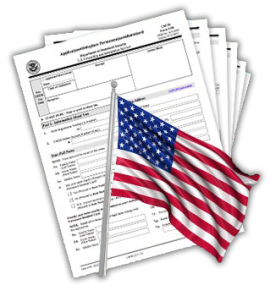 Extend U.S. Visa with Form I-539
Prepare Your USCIS Employment Authorization Document Form I-765 with
Disclaimer: FileRight.com is not affiliated with USCIS or any government agency. We are not a law firm, do not provide legal advice, and are not a substitute for the advice of an attorney. We are a private company providing self-help services at your direction. If you are looking for blank forms, you can get them for free at USCIS.gov. Select filing packages include an Immigration Lawyer Review conducted by an independent, licensed immigration attorney.
Form I-539 Extend/Change U.S. Visa
What is the purpose of using Form I-539?
Form I-539 can be used to change to another visa status or extend your stay in the United States. Individuals seeking to submit Form I-539 must submit before their visa expires.
You may be eligible to apply for an extension of your authorized period of stay if:
You were lawfully admitted into the United States with a nonimmigrant visa;
Your nonimmigrant visa status remains valid;
You have not committed any crimes that make you ineligible for a visa;
You have not violated the conditions of your admission; and
Your passport is valid and will remain valid for the duration of your stay.
Check the date in the lower right corner of your Form I-94, Arrival-Departure Record, to determine the date your authorized stay expires. We recommend that you apply to extend your stay at least 45 days before your authorized stay expires. If your nonimmigrant status is based on the fact that you are a family member or dependent of an individual who has already been granted nonimmigrant status, then you must file your request for extension of stay while that individual continues to maintain a valid nonimmigrant status. Family members and dependents are limited to the same period of authorized stay as the principal nonimmigrant.
Eligibility By Nonimmigrant US Visa Categories
Complee the Form I-539, Application to Extend/Change Nonimmigrant Status.  Review the form instructions for directions on completing the Form I-539.
Submit the Filing Fee(s). Include the appropriate filing fee with the Form I-539 and biometric services fee.
Submit Evidence. Include all required initial evidence and supporting documentation.
Sign and File the Form I-539. File the application at the correct filing location according to the form instructions.
What Happens After You Apply?
Once USCIS receives the Form I-539, they will process your application and then you will receive:
A receipt notice for your I-539, Application to Extend/Change Nonimmigrant Status confirming USCIS received application.
A notice of a decision.
Form I-539, Application to Extend/Change Nonimmigrant Status, $370 filing fee
FileRight application package preparation fee is $105.
Note: For A-1, A-2, G-1, G-2, G-3, G-4 extensions the filing fee is $0.
Biometric Services Fee
A biometrics services fee of $85 is required for you and each person included on a Form I-539A. Individuals in the following nonimmigrant categories must submit an $85 biometric services fee with their application:
T, victims of severe forms of trafficking (Initial)
U, victims of certain qualifying criminal activity
Dependents of CW-1 transitional workers and E-2 CMNI investors
V, spouses and children of lawful permanent residents
Individuals residing in the CNMI who are seeking an initial grant of nonimmigrant status.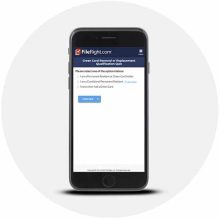 Step 1 - Eligibility Quiz
See if you are eligible to use our application preparation Software.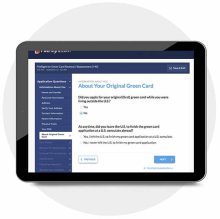 Step 2 - Prepare Your Application​
Save your progress and purchase your application filing package.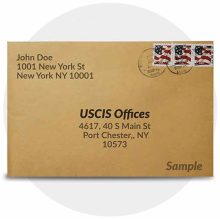 Step 3 - Print & Mail Your Application
Print, Sign and Mail Your Completed Application to the USCIS.