A U.S. visa is a passport endorsement that allows you to travel temporarily to the United States. According to the Migration Policy Institute, the U.S. Department of State (DOS) approved approximately four million visas last year, 71% of which went to business travelers and tourists.
If you want to travel to the U.S. as a tourist, you first need to obtain a B-2 tourist visa. This endorsement permits you to come into the country for a vacation or to visit friends and family for a limited time. FileRight.com provides information about who is eligible for a B-2 visa and the steps you will take when you apply.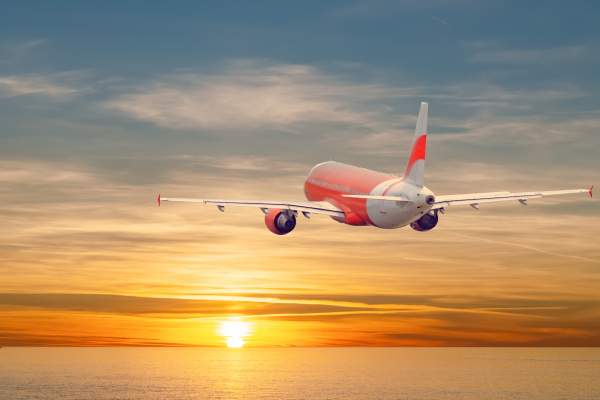 Am I Eligible for a U.S. Tourist Visa?
Most travelers will need a visa before entering the U.S., but there are a few exceptions. For example, nationals from Bermuda, Canada, or other countries in the Visa Waiver Program can generally come to the U.S. as tourists without a visa.
If you need a visa, be sure to check if you are eligible for a B-2 tourist visa before you apply. Qualified applicants are those traveling to the U.S. for leisure purposes, including:
To vacation or sightsee
To visit family or friends
To seek medical treatment
To attend a social event
To enroll in brief courses of study that do not offer credit
To participate without pay in musical or sporting events and contests
Additionally, you will need to prove that you have the financial resources to pay for your trip. You will also need to state that you plan to return home when your temporary visa expires.
How Do I Apply for a B-2 Visa?
The process for filing for a B-2 tourist visa depends on the consulate where you apply, but it generally follows these steps.
Step One: Complete Form DS-160
Complete the Online Nonimmigrant Visa Application available at the Department of State's website. This form is called the DS-160.
During this step, you will also need to upload a picture of yourself that will be used to identify you as the visa holder. To avoid delays, ensure that your photo is clear, was taken in the past six months, and meets all other DOS requirements.
Be sure to print out the confirmation page after you complete your application. You'll need to bring it with you to your visa interview.
Step Two: Schedule Your Interview
Visa interviews are always required for applicants between the ages of 14 and 79, and consular officers have the authority to interview a visa applicant of any age.
You should schedule your interview at the U.S. consulate in your country as soon as possible since wait times can be extensive. To check the current expected timeline where you are, visit the DOS's visa appointment wait times page.
You are allowed to schedule an interview at a different embassy or consulate, but it may be challenging to get approved outside of your home country.
Step Three: Prepare for Your Interview
While you're waiting for your interview appointment date, you can prepare by:
Paying the visa fee: You will get a letter by mail or email telling you how to pay this fee, which is currently $160.
Collecting any required documents: Your letter will also list the documents you'll need to bring to your interview. This could include your passport, court records, and proof of income and assets.
Step Four: Attend Your Interview
Attend your visa interview at the U.S. consulate in your country. During the meeting, the consular officer will decide if you are qualified for a B-2 tourist visa. They will also seek to verify the information you provided on your application.
Make sure you're on time and that you have all your required documentation for your visa interview!
If everything goes well, you'll then receive your visa and can travel to the United States. Be aware, however, that having a visa does not guarantee admittance. When you arrive, officials from the Department of Homeland Security (DHS) and Customs and Borders Protection (CPB) must still approve your entry.
What Do I Do When My B-2 Visa Expires?
Your B-2 visa will expire after six months, but you can request a six-month extension using Form I-539, Application to Extend/Change Nonimmigrant Status. You will need to provide proof that:
You can afford to stay longer since you cannot work while in the U.S. on a B-2 visa.
You have a compelling reason to stay in the U.S. beyond six months.
Apply for a U.S. Tourist Visa Extension With FileRight.com Today
You must file for your extension before your B-2 visa expires, so don't delay if your expiration date is approaching.
Take FileRight.com's I-539 Qualification Quiz today!