All non-U.S. citizens need to have a visa to enter the United States. The exchange visitor (J-1) visa permits individuals who want to participate in one of the exchange programs to enter the U.S. for a temporary stay.
If you're coming to the United States temporarily for work or education, you have to find an organization willing to sponsor you for an exchange visitor program. If you're unsure how to apply for an exchange visitor visa, we can help.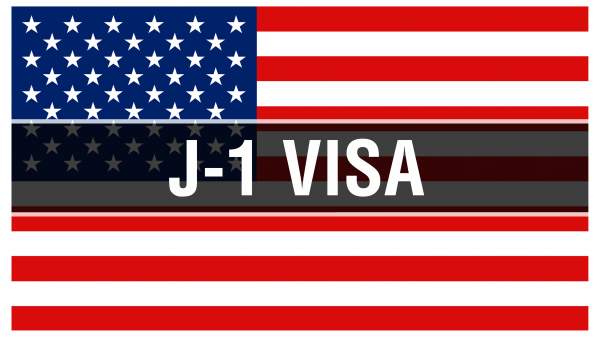 Who Can Apply for an Exchange Visitor (J-1) Visa?
There are various kinds of exchange visitor programs. The following are often those who can apply for J-1 visas:
Teacher
Professor
College and university student
Secondary school student
Specialist
Short-term scholar
Research scholar
Early Career STEM Research Initiative
Physician
Intern
Government visitor
International visitor
Camp counselor
Summer work travel
Trainee
Au pair and Educare
Students may also qualify for an F-1 (college/university) visa or M-1 (vocational) visa. For those students with visas about to expire, they may extend their stay in the U.S. by filling out Form I-539, Application to Extend/Change Nonimmigrant Status.
The following steps can help you in applying for a J-1 visa for the exchange visitor program.
Step 1: Find a Sponsor
The first step to applying for a J-1 visa is to find a designated sponsor willing to accept you in the program. The U.S. Department of State keeps a list of designated sponsors for the exchange visitor program.
Note that the organization screens its participants based on the English Language Proficiency of the applicant. You can contact the sponsor to find out about the eligibility criterion for applying for the exchange visitor program.
Step 2: Submit DS-2019 Visa
After you have applied and are approved by a designated sponsor, you must fill out and submit Form DS-2019, Certificate of Eligibility for Exchange Visitor (J-1) Status. The form is provided by the sponsor and will include the start and end date, description of the exchange program, and the cost of the program.
This form allows you to obtain an interview with the U.S. consular office or embassy. Individuals accompanying the visitor must file separate DS-2019 forms issued by the sponsor.
The experts at FileRight can help in the preparation of these documents.
Step 3: Set Up an Interview With the U.S. Consulate or Embassy
You need to schedule the interviews well before the beginning date of the exchange program. Wait times can fluctuate depending on many factors, including:
The number of applicants
Staffing
The time or year
The location
At present, you might also experience extra delays caused by the global pandemic. Be prepared for long wait times for an interview and the potential for an interview to be canceled as the worldwide situation continues to evolve.
Step 4: Payment of the Fees
You have to pay SEVIS the I-901 fee. This fee will cover the cost of the Student and Exchange Visitor Program. The payment is made to the Department of Homeland Security (DHS) as part of the program fee for participating in the exchange program.
The fee is separate from the school's SEVIS administration fees and nonimmigrant visa application processing fee. Note that students participating in the program through USAID (U.S. Agency for International Development) are exempt from the nonimmigrant visa fee.
Step 5: Prepare Your Documents
There are many documents you will need to have prepared before attending your visa interview. These documents include your:
Passport
Photograph
Nonimmigrant visa application
Visa fee receipt
Form DS-2019
Form DS-7002
J-1 Visa health insurance
Passport
Your passport must be valid for a minimum of six months after your departure date from the country except in special cases where exceptions apply due to your country of origin.
Photograph
You will need to submit your photograph when applying for a visa. You can submit your photo when you apply online or by bringing a physical copy to your interview. Be sure to review the specific requirements for the visa photograph.
Nonimmigrant Visa Application
Before attending your interview, you will need to complete form DS-160 online. Be sure to bring a printout of the confirmation page with you to your interview.
Visa Fee Receipt
Bring the receipt showing you paid your visa fee to your interview. In some cases, you will not need this receipt at your interview because the visa fee gets paid afterward.
Form DS-2019
Bring along the completed DS-2019 form provided by your sponsor.
Form DS-7002
This form is only necessary if you are a participant in the J-1 trainee and intern categories.
J-1 Visa Health Insurance
You need to bring along proof that you have acquired J-1 Visa health insurance coverage to protect you during your trip.
In some cases, other documents may also be required. Contact your local visa office before attending your interview to ensure you have all the necessary items.
Step 6: Interview With the U.S. Consulate or Embassy
The final step is to obtain approval from the U.S. consulate or assembly. The interviewer will ask questions such as your intentions after the program, the adequate cost to cover the expenses, and other similar questions.
Be prepared to provide evidence about binding ties like employment, family obligations, and others. Moreover, you may be required to provide other documentary evidence proving your identity.
Contact FileRight today to get help with the exchange visitors (J-1) visa application process.