The United States military keeps detailed records of its servicemen and -women, making it the perfect resource for a genealogical search. From the Revolutionary War (1775-1783) to the Vietnam War (1955-1975) and beyond, these detailed service records can aid you in your pursuit of naturalization.
If you or a family member served in the United States armed forces and you want to obtain U.S. citizenship, you can do so through the military. Naturalization via military records is a legitimate way to become an official United States citizen.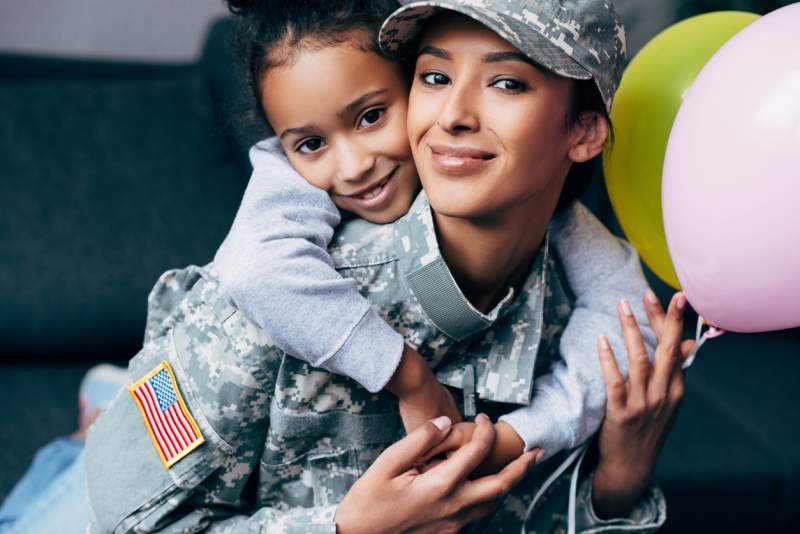 Naturalization Through Military Service
The U.S. government gives military members the option to obtain U.S. citizenship. Naturalization at Basic Training was established in August 2009. Enlistees may start the citizenship application process during basic combat training. Spouses and children of enlistees are also eligible.
Honorable service for one year and US permanent residency allow servicemen and -women the option for citizenship as well. Permanent residency is available through separate processes.
Since 2002, over 70,000 service members have been naturalized. Since 2005, nearly 10,000 spouses have been naturalized alongside them. Naturalization ceremonies take place globally, from Afghanistan to Bahrain to El Salvador. Permanently and absolutely integrating members of our military into US society has become a tenet of American culture.
Official Military Record Resources
Providing a history of military service on the part of your ancestors can help your case for citizenship through naturalization. The United States government has several resources you can use to find evidence of your loved one's military career.
National Archives
The National Archives and Records Administration (NARA) is a great place to start your genealogy search. The NARA is an agency of the U.S. government responsible for preserving and documenting government and historical records. Military service records are available through the NARA website.
National Personnel Records Center
The National Personnel Records Center (NPRC) is the branch of the NARA that holds records related to military and civil service. Most military and medical records are available upon request of the service person's next of kin. DD Form 214 (Report of Separation) can be used to obtain these records in most cases.
The NPRC is also responsible for holding Official Military Personnel Files (OMPF) from before 1990, which can also be obtained through a special request. Military records include the following information that can be critical to a genealogical search:
Enlistment/appointment dates
Duty stations and assignments
Training, qualification, and performance data
Awards and medals
Disciplinary actions
Insurance information
Emergency data
Administrative remarks
Separation/discharge/retirement dates
Additional personnel actions
Key Terms You May See in Your Military Genealogy Search
There are several terms that are crucial to understand when looking into your loved one's or ancestor's military service when applying for citizenship through naturalization. Use this guide to gain a better understanding of terms that may be confusing at first glance.
"mustered in" or "mustered out" — These terms are used to identify when a person has officially entered into military service (mustered in) and when that person has been officially discharged from service (mustered out).
bounty land — This term is used in reference to bounty land warrants related to wartime service between 1775 and March 3, 1855. These may be useful if your relative served in the Revolutionary War, War of 1812, early Indian Wars, or the Mexican War.
Report of Separation — This document identifies the veteran's condition of discharge, whether it was honourable, general, or otherwise. Also known as DD Form 214 or DD214, the form is necessary to verify military service for benefits, retirement, or employment.
Census — The Census is a population count of the United States taken every 10 years. It counts citizens, immigrants, nonimmigrants, and undocumented persons living in the United States. The purpose is to create a comprehensive demographic image of the country in order to draw accurate congressional districts and determine the number of representatives in the House of Representatives.
How FileRight Can Help You
At FileRight, we specialize in immigration, naturalization, and other official forms and processes. Our do-it-yourself software can help you file crucial documents and requests, saving you time and energy and preventing paperwork errors. If you are seeking citizenship through previous military service, use FileRight software to make sure the files are done correctly.
Other Genealogy and Military Resources to Check Out