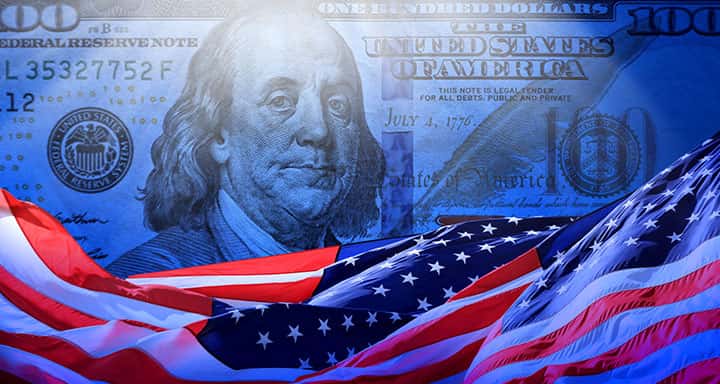 Starting October 2, 2020 Fees will go way up for U.S. Citizenship, Green Card & many more applications.
US IMMIGRATION UPDATE: Effective October 2, 2020 the USCIS will implement new increases for many Immigration applications and benefits
Many of the applications postmarked on or after October 2, 2020 will have substantially higher fees than before. Delaying your applications till October 2, 2020 could cost you hundreds or thousands in extra costs. You can see the USCIS's final rule or refer to the charts below to see the differences in the current and new fees.
Key Takeaways of the Final USCIS Filing Fee Rule:
U.S. Citizenship & Naturalization N-400 Fee Increase Comparison
The current government fees required to apply for U.S. Citizenship is $640 plus an additional $85 for biometric for a grand total of $725. The new fees will now be $1,170 plus an additional $30 for biometrics for a grand total of $1,200. In total, the filing fee will increase an additional $530 or by 83%.
Family-Based Green Card Fee Increase (Form I-130)
Additionally, the USCIS is increasing the fee to file form I-130, Petition for Alien Relative by 4%. The current fee of $535 will be increasing to $560, making it a $25 difference. Even though this seems like a slight increase, the large change comes with the additional fees for forms I-131 and I-765, which previously were free for family-based applicants. The total cost for family based Green Cards (Forms I-130, I-485, I-131, I-765) will be increasing by 64% from $1,760 to $2,860 when filed within the United States.
Learn if you are eligible for a Family Based Green Card.
Adjustment of Status Fees Increased (Form I-485)
Although the fee for form I-485, Application to Register Permanent Residence is actually decreasing by 0.88% from $1,140 to $1,130, there will be increases to relating forms. The USCIS is now charging separate and increased fees for forms I-485, I-765 and I-131 for a travel document which will impact certain individuals such as International Students.
Learn if you are eligible for Adjustment of Status.
Petition to Remove Conditions on your Green Card (Form I-751)
There will be an increased fee for form I-751, Petition to Remove the Conditions of Residence of 28%. The cost will be raised $165 from the current fee of $595 to the new fee of $760. Anyone looking to obtain a permanent residence Green Card after their conditional Green Card expires will be required to pay this increased fee.
Learn if you are eligible for Petition to Remove Conditions on Your Green Card.
Employment Authorization & EAD Renewals (Form I-765) Fees Going Up!
Form I-765, Application for Employment Authorization or EAD Renewal will have a fee increase of 34%. The price will be raising from the current cost of $410 to the new cost of $550. Additionally, the price for asylum applicants to file form I-765 will be dramatically increasing from $0 to $490.
Apply for Employment Authorization or EAD Renewal before fees increase.
Fee Waivers Eliminated for Most Applications
As part of the new proposal, the Department of Homeland Security (DHS) will no longer be accepting fee waivers from applicants on any forms starting October 2, 2020, such as U.S. Citizenship and Green Card applications. There are some groups that have an exception of this rule because the INA statutory requires the DHS to support them.
These exceptions include Violence Against Women Act self-petitioners, T nonimmigrants, U nonimmigrants, certain battered spouses and children, Temporary Protected Status applicants, Special Immigrant Juvenile Status applicants, and Afgan/Iraqi special immigrants.
These groups can apply for fee waivers where applicable on all their qualifying forms and applications. Those who do not fall under these specific categories will not be eligible to apply for fee waivers after October 2, 2020 and will be required to pay full fee costs for all forms/applications.
Asylum applicants go from Free to Fees
Additionally, the United States will now be one of four countries in the world to require a filing fee for asylum applications. The USCIS will now be charging a $50 filing fee for form I-589, Application for Asylum and Withholding of Removal when it previously cost $0.
This is part of the final rule even though the international treaty obligations advocates that governments protect refugees and many asylum seekers fleeing their countries do not have sufficient funds to support this fee. Unaccompanied minors who are in removal proceedings are the only exception and are not required to pay.
Why are Prices Increasing?
The justification for the huge increases in costs is the USCIS's operational budget shortfalls. They were seeking a $1.2 billion bailout from congress because of a decrease in case filing volume. Many critics believe that the increase in prices is all due to mismanagement of the USCIS.
They went from having a surplus of funds to a deficit in 3 and a half years due to numerous policies made under the Trump Administration that have caused many inefficiencies in the system. In either case, October 2, 2020 will inevitably bring new fees, so it is crucial to educate yourself and not delay application submissions to after this date, if possible, because it will cost you both in time and money.