A new Green Card is good for 10 years from the date it was issued (unless it was a conditional Green Card, see below). You are still considered a legal permanent resident after this time; however, a valid card is necessary to prove your legal status to employers and customs agents if you travel outside the country.
To renew your Green Card, the U.S. Citizenship and Immigration Services (USCIS) will need a completed Form I-90 Green Card Renewal application and supporting evidence for Form I-90. It takes time for USCIS to process Green Card renewal applications; therefore, it's imperative that you file your I-90 well in advance of your expiration date.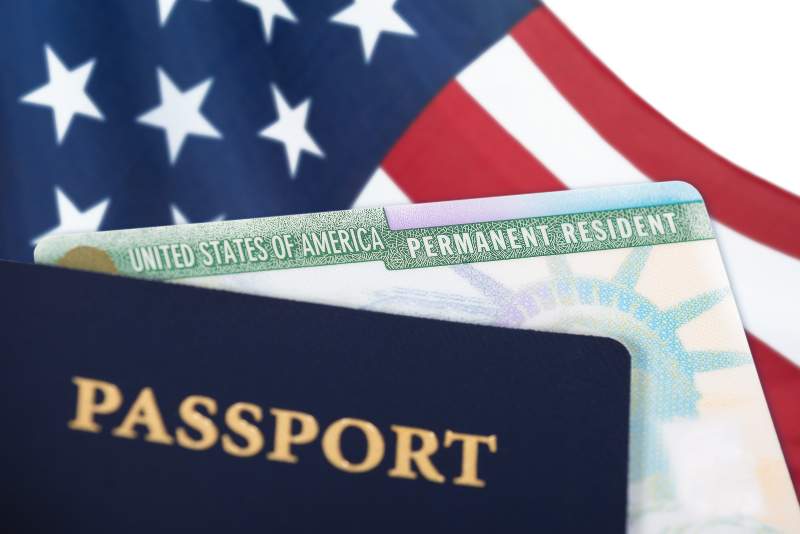 Step 1: Preparing the USCIS Form I-90 Green Card Renewal Application
The application to renew or replace a U.S. Green Card is the I-90, Application to Replace Permanent Resident Card. While the application is short, it can be complicated.
Before you start your application, take our qualification quiz to confirm your Form I-90 eligibility. Do NOT submit this petition if you are a conditional resident looking to have Green Card conditions removed. For example, if you have a marriage-based conditional Green Card, you need to submit the USCIS application I-751 to remove conditions on residence.
You'll be required to select the correct reason for filing, of which there are 17 options. Some reasons are similar to each other; therefore, you'll have to carefully read through the entire Form I-90 instructions to be sure you make the appropriate selection. Your selected reason will determine the application questions you'll answer and the supporting evidence you'll have to provide.
The application questions are mostly regarding biographical information — for example, your name, address, and specific information regarding your original immigration to the United States.
Step 2: Preparing Supporting Evidence for Form I-90, Green Card Renewal Application
The I-90 application requires that you provide supporting documents to prove you qualify. The documents you provide will depend on your reason for filing.
Standard renewal: To renew your Green Card, provide a copy of your current permanent resident card.
Replacement: To replace your Green Card because it was stolen, lost, mutilated, or destroyed, provide a copy of your current Green Card, passport, driver's license, military identification, or other government-issued ID.
Correction: To correct a USCIS error on your Green Card, provide the original along with a copy of your birth or marriage certificate.
Name change: To obtain a Green Card that has your legal name, provide a copy of your birth certificate, marriage certificate, or the court order that shows your legally changed name.
Are you filing for another reason? Be sure to check the USCIS instructions to see what documents you need to provide, or make sure to use FileRight.com to complete your application.
How Long Does It Take to Renew a Green Card?
At this time, the average wait time to renew a Green Card is 10 to 12 months. If you need to travel abroad in the meantime, you can get temporary proof of your permanent resident status while you wait. The better prepared you are before you apply, the greater your chances of avoiding mistakes that can delay your application's processing.
How Much Does It Cost to Renew My Green Card?
As of May 2021, it is $540 to renew a Green Card. This fee includes a $455 filing fee. It also includes an $85 fee to cover the cost of biometrics. This involves Homeland Security recording your fingerprint and signature and taking your photo.
Is It Easy to Renew a Green Card?
It is easier to renew your Green Card than it is to get your first Green Card, so you can relax if you were worried that you'd have to go through the same long, complicated process. Renewing a Green Card is simple enough that you can do it on your own with the help of FileRight's software.
Renew Your Green Card with FileRight
With FileRight, you'll receive customized filing instructions that tell you exactly what to include in your I-90 filing package to renew your Green Card.
At FileRight.com, we provide "do-it-yourself" software and review services to help you correctly complete the immigration application process. So start your Green Card Renewal application process today!